A Brief Introduction
Personal Details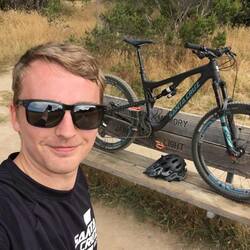 Name: Ryan Slater
Nationality: British
Home: Nottingham
Phone: 07884 737 321
Email: ryan@ryanslater.co.uk
Professional Profile
I am a degree qualified, UK based IT professional with an ever growing ambition to master the most technical aspects of the Information Technology sector. I am a highly motivated, driven individual looking for challenges in IT management, Systems Engineering and holistic Solutions Architecture.
Professional Background
Work Experience
2018 May

-

Present
Capital One
Desktop Lead Engineer - London Workforce Tech Operations

Role Description
I'll update this section soon.

2014 May

-

2018 May
Jigsaw24
Systems Engineer

Role Description
Nationwide Systems Engineering for the UK's leading Apple Specialist and IT service vendor, Jigsaw24

MacOS and Windows Server Configuration and Deployment
Server Virtualisation and Configuration
Mac Management and Remote Administration
Jamf Pro (Formerly Casper Suite) Administration
Mac Endpoint Installation / Imaging and Integration with both new and existing Windows Environments (Active Directory / Open Directory)
Office 365 Solution Implementation and Migraton
Apple iOS Deployments
Mobile Device Management Platform Implementation (AirWatch, Jamf Pro, Lightspeed Mobile Manager, Cisco Meraki, Mobile Iron)
Network Infrastructure Design and Installation
Storage Solution Deployment
Web Filtering Solutions
Technical Training on Deployments and Products
Production of Comprehensive High and Low Level Technical Documentation
I have both consulted for and lead engineered many notable projects for well established organisations during this role
2013 June

-

2014 May
MSSR Limited
Group IT Technician

Role Description
Group IT Technician
Managing all aspects of IT for a 3 entity construction group over 3 locations across the UK
Endpoint Technical Support / Software Distribution and Support
Windows Server Installation, Configuration and Ongoing Maintenance
Network Infrastructure Management and Hardware Installation
Security and Risk Management Consultancy
Website Design and Development
Academic History
Qualifications
2010 September

-

2013 June
Northumbria University of Newcastle upon Tyne
Business Information Management (BSc)
Degree Description
I completed an intensive full time 3 year programme comprising of various different modules focusing on Business Computing and Project Management
High 2:1 with Honours
2003 September

-

2010 June
Garibaldi College
Specialist Maths and Computing Institution
School Description
I attended a specialist Maths and Computing comprehensive college, including Sixth Form
3 (A-D) A-Level qualifications in Computing, Applied Business and Finance
9 (A-C) GCSE qualification including English, Maths and Science
David Siggers

Project Co-Ordinator Jigsaw24

It has been an absolute pleasure working with Ryan since he joined the Jigsaw24 Engineering team. He approaches each job with an admirable 'can do' attitude and is always willing to get stuck in to any given task. The level of his produced documentation (whether it be related to pre-sales, defining scopes of work or post install overviews) is also top-notch. Thank you Ryan

John Sanders

Associate Director MSSR Limited

Ryan is a pro-active, hard working individual who always goes the extra mile for the team. It was a pleasure to work with him and he only once told me to "turn it off and on again"! He brought enthusiasm and innovation to every task, with an excellent attitude and personable manner

Andy Clayton

General Manager T&E Display

In the year I have known Ryan he has excelled in all areas of IT that we as a Sister company required. He has installed and maintained full IT connections and re-routing across 3 sites, on time and on budget. He is personable, trustworthy and has good knowledge. I would recommend him for any IT related future roles

Grazyna Lawnik

Office Administrator T&E Display

Ryan is friendly, welcoming and always happy to answer questions as well as find successful resolution. Ryan has an excellent knowledge in all areas of IT. I would highly recommend his services
Notable Product Knowledge
MacOS Management Including Server Framework Configuration
Windows Server 2008 / 2012 and Hyper-V Virtualisation Systems
Jamf Pro (Casper), Munki, AirWatch, MobileIron, Meraki, Lightspeed, DeployStudio, Profile Manager
NAS / SAN / Directly Attached Storage Solutions (EuroNAS, GBLabs Space, Synology, QNAP, Promise, Acronis Access Connect (Formerly ExtremeZ-IP))
Network Appliances (Dell SonicWall, WatchGuard, HP, Brocade, Netgear, Lightspeed Web Filters)
Certifications
Certified Casper Administrator (CCA)
2017

Certified Casper Technician (CCT)
2015

Lightspeed Systems Mobile Manager Administrator
2014

Lightspeed Systems Web Filter Administrator
2014

Core Skills
MacOS / Windows
Deployment
Sub-skills
UNIX & Terminal
MacOS / Windows Image Production
MacOS Customisation
Application Deployment & Licensing
Technical Support
iOS Mass Deployment
Mobile Device Management
Application Distribution
Technical Training
Non-technical Training
Hobbies & Interests
Mountain Biking

Computing

Movies

Travel

Music
Get in Contact
Feel free to get in touch with me directly on any of the details provided.
My Details
Find me on LinkedIn
Send an E-Mail